Packing & Logistics Solutions
Roadtech Solutions Ltd is capable of supplying you Bitumen in following ways;
Packed in New Steel Drums
In Bulk Carrier Ocean Vessels / Ships of Various size
Packed in 950kg polyethylene bags
In bitutainers
In 1000 litre IBC's
In 29kg blocks
Via railway to some European destinations
Hot via truck to some destinations or based on long term contracts
In custom solutions
Bitumen Packed in New Steel Drums
We supply packed in corrugated newly produced cold rolled steel drums coated in antirust. For our 180 Kg drums 110 drums are fitted into one 20 container with a payload of about 20 metric tones. This packing methods is usually the most economical and preferred method by clients, especially when catering to long haulages.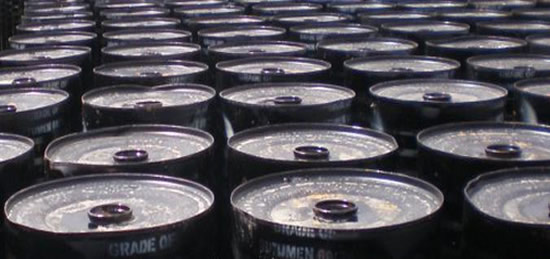 *******************************************************************
Bulk Bitumen shipped bulk vessels
Bitumen Tanker availability on some Global Markets is quite tight and insufficient vessels are available, however making use of our good network of ship owners and our integrated own shipping team will assist our clients to materialize bulk supplies. We supply bulk bitumen from our partner terminals across the world. Our shipping team ensures best freight rates for voyage charters or time charters and will assist our clients to meet their hot Asphalt requisitions.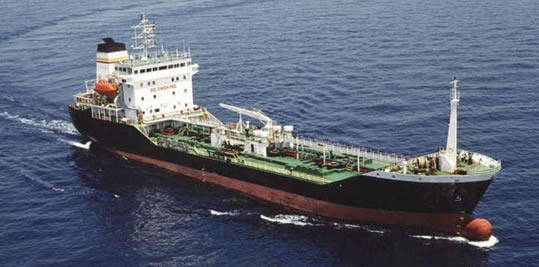 Our quality assurance team will implement and engage appropriate quality control measures to maintain the quality of the hot bitumen shipped throughout the voyage so that our clients may receive quality bitumen at their destination terminals. In bulk shipments we partner with Saybolt to carry out our hot asphalt quality inspections and certifications for the clients from point of loading to point of delivery. We also sell hot Asphalt for bulk shipments on FOB Basis ex our partner terminals. Even in our hot bulk asphalt shipment, we control the entire supply chain from refinery to the point of delivery. Custom bulk solutions can also be provided to our clients as per their requisitions.
*******************************************************************
In Bitubags
We supply Bitumen in Polyethylene bags, which is an innovative product able to hold up to 1.000kg of bitumen. This system facilitates the use and transport of bitumen while reducing want. This product is currently available only for our African Clients ex-Europe in limited quantities. We are further expanding this mode of supply into other regions. However feel free to contact us for supply possibilities. The polyethylene bag is especially suitable for companies with special logistics. This system allows heating the bitumen at the application site, reducing waste and waste products that result from its application.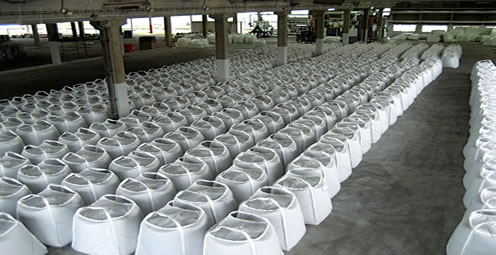 Cooling and packaging unit
When leaving the refinery, bitumen has an homogenous shape and is cooled to a temperature close to its softening point, although lower than the polyethylene bags melting point.
Stabilization of the material inside the bag
The polyethylene bags design allows bitumen to stabilize the package. The bag has a fill volume of upto 1000kg and is manufactured with standard plastic; the outer bag with high strength polyethylene and a polyethylene inner bag.
*******************************************************************
Bitumen in Bitutainers
On custom orders of clients for long term contracts to specific destinations, we are capable to supply in Bitutainers of various sizes. Bitutainers are special Lloyds' certified containers designed for the transportation of bulk bitumen. Bitutainers include an integrated heating system which is preferentially working either with electrical or fuel oil heating or a combination of both. Custom bitutainers with other burners are available too. Bitutainers are available in 20' and 40' sizes and can be used as transportation containers as well as for storage on preliminary sites were moveable storage is required. Bitutainers are ideal means of transport for haulage to short container destinations.
We can also supply in double hauled ISO Tankers if required. Further information is available on request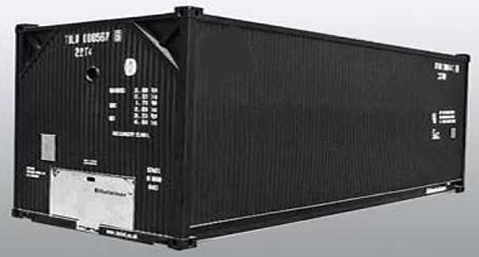 *******************************************************************
Hot bitumen in trucks
For some existing destinations we can offer Hot Asphalt delivery in special Bitumen Trucks. For others we are open to discuss ventures to create and facilitate hot deliveries from storage to client sites. Please contact us for current destinations and discussing set up of new destinations.